Palm Links Golf Club is a private golf club located on Palm Island, Mayani Beach. The golf club exists of a tennis court and a major golf course with several holes. To become a member, it requires a Palm Links club card that may be obtained by residents that live on either Venice Island or Coco Island. The golf club was established in 1923.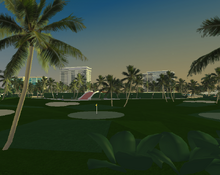 Ad blocker interference detected!
Wikia is a free-to-use site that makes money from advertising. We have a modified experience for viewers using ad blockers

Wikia is not accessible if you've made further modifications. Remove the custom ad blocker rule(s) and the page will load as expected.